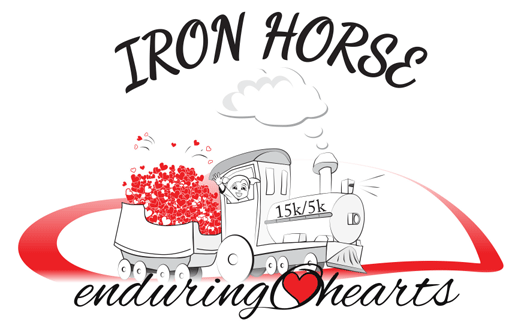 Today is Day 1 of
Hal Higdon's 15K Training Plan
. I have 10 weeks to get ready for the
Iron Horse 15K
(part of the Locomotive Race Series) on September 18th. It sounds like a great race plus it is local with the the start/finish line at Town Center Mall. Oh, and don't forget the after race party! The race is family friendly, strollers are welcome. Mark Vescio started the Locomotive series as well as other races in Kennesaw.
For me the hardest part about starting to train for this race is starting. Jadon started taking a 2 - 3 hour nap in the swing, so I figured that I could get my cross training and strength training done at that time. The only problem is that I couldn't run while he slept. My husband Josh suggested that I start getting up a 6AM and train at that time since Jadon had been sleeping till 7:30AM. Yuck! I hate getting up that early, but right now it is my only option.
Another obstacle for me is knowing how hard to train. My brain still thinks I am a college athlete, but my body is no where near that kind of shape. I did an "easy" workout and my legs were incredibly sore for days. That is so frustrating for me and I get down because of it, It is hard to stay motivated when I feel that way. I have to keep saying to myself that losing weight and getting back into shape is going to take some time. Make small goals and celebrate them!
Another race that has caught my eye is the
Anything is Possible 5K
. The race is on 11/6/11 at 1:50 AM. That is a strange time to start a 5K - the twist is that the race starts just before we are supposed to turn our clocks back 1 hour. You will finish the race before you started! Some proceeds from this race will go to the
Hope for the Warriors
.
Happy Training!