My mom got me hooked on
Dancing with the Stars
when she came down to help me after Jadon was born. After weeks of faithful watching, the episode before the final results show, there was a piece on each of the final 3 dancers on what gave them the "right stuff" to win Dancing with the Stars. The piece on Hines Ward really impacted me as a coach and a parent. One of his coaches said that it was Hines' mother who taught him the attributes that made him such an outstanding athlete at Georgia and with the Steelers. Now he has a Mirror Ball Trophy!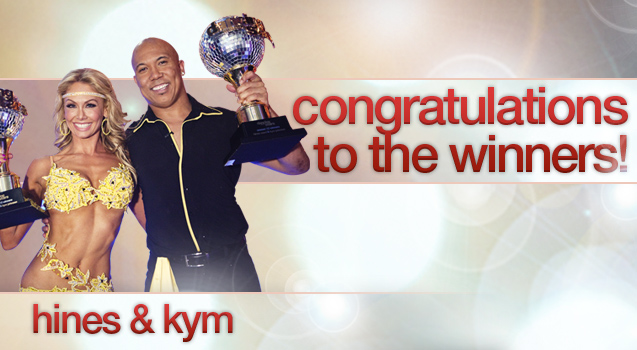 This made me stop and think back to this past coaching season.
Before I saw that episode, I was thinking that parenting is reflected in how an athlete trains and performs. (I am absolutely positive about that now.)
I thought there is very little I could do as a coach in 4 - 6 hours a week to combat any "bad parenting" that affects an athlete's mental side of the game that inevitably affects the physical side.
Mental toughness is needed in all areas of life - not just in sports.
Where and how did I learn mental toughness?
First of all, I define mental toughness as being able to deal with pressure situations, doing what it takes to accomplish your goals, and working hard and pushing yourself beyond what is comfortable. Check out this article from
Penn State
on mental toughness.
My most recent life example of mental toughness was having a homebirth. I had to believe in myself that I could deliver my son with out any pain meds. Then in the midst of the most difficult part of labor when I felt I had nothing left, I refocused, and used every ounce of mental strength I had to finish labor and the delivery. My reward - my beautiful son Jadon, huge sense of accomplishment, and an increase in my mental toughness.
My two favorite coaching moments are incredible examples of mental toughness. Coincidentally they are the exact same, just different teams.
In my 2nd year as varsity head coach at Eau Gallie High School, my team won the District title for the first time in 10+ years. We were playing against a team we struggled playing against during the season. In a best of 5 match, we were down 0 - 2. My team came back and won the next 2 games. Then in the 5th and deciding game, my team was down 6 points in a game to 15. My girls dug their heals in and came back to win the game, match, and District Title! Side note - this team was good, but not as talented as other teams I coached, yet they went further than any other team I had!
This past fall I coached for Cornerstone Preparatory Academy. We had an excellent season winning the American Heritage Tournament and making it to the finals in the
ACCE
(link to team photo) Conference. The exact same thing happened! Down 0-2 and came back to win the 5th game, match, and State Title!
Thinking about these two memories still brings tears to my eyes because the girls all worked so hard individually and as a team to TAKE the win. I honestly don't take any credit for their success - yes I taught them the skills they needed, but with out their mental toughness and the mental toughness of the team, they wouldn't be holding the trophies at the end of the match.
In preparation for this upcoming club season, I am committing to develop mental toughness in my players that they can use off and on the court!